Northeast Wisconsin-Based
BriansRepairables.com is a Northeast Wisconsin-based Titan Lift dealer and Harley-Davidson Motorcycle reseller. Owner Brian Loberger has operated BriansRepairables.com for more than 10 years.
Early in his career, Brian bought and resold Harley Davidson motorcycles and preowned cars. Customers bought these "repairable" motorcycles and other vehicles to fix up and customize to their liking. Over time, BriansRepairables.com altered its focus.
Once Brian started using Titan Lifts Link to the Lifts Page for his own work, he realized that other mechanics could benefit by using these strong and handy lifts and accessories.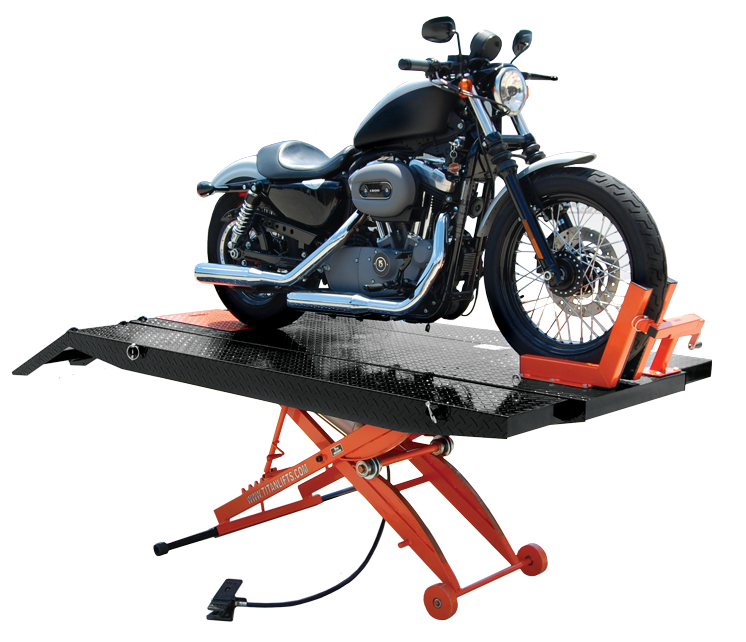 Commercial & Residential Use
Titan lifts are ideal for skilled mechanics, motorcycle operators, and automotive enthusiasts. The rugged and versatile lifts adapt to both commercial and residential use. Heavy duty, adjustable locking mechanisms and sturdy carriage arms are built for safety and easy operation. Titan Lifts position cars, trucks, and motorcycles in convenient and easily assessable places. Therefore, there's less squatting, twisting and bending.
Manufacturer Warranty
Titan Lifts carry a 1-2 year warranty on electric and hydraulic parts, and a 5 year warranty on structural parts. All warranty replacement parts will be sent by Titan Lifts in Greenwood IN.
Centrally located in the Midwest
Located just north of Green Bay, Wisconsin, BriansRepairables.com is an easy drive from anywhere in Wisconsin. BriansRepairables.com also serves the Midwest, including Michigan's Upper Peninsula, Minnesota's Twin Cities, and Chicago, Illinois. BriansRepairables.com accepts cash, business and personal checks, and PayPal (3% fee).
See the Lifts in Action
Whether you're working on cars or motorcycles at home or in a commercial garage, BriansRepairables.com has the lifts, jacks, and accessories to get the work done. Call or email Brian today to schedule a time see the Titan Lifts in-house, at 3080 County EE, Abrams, Wisconsin. BriansRepairables.com is open 8am-5pm Monday through Friday and 8am to noon Saturday.